#1 Source to Buy & Sell Chisago Real Estate
Cheryl Kempenich
Top 1% Locally & Nationally
Call / text (612) 735-0553
See All Chisago County

Real Estate

for Sale
Green Lake Homes for Sale
See all homes for sale on Green Lake in Chisago City, MN.
About the Chisago Lakes Area
Chisago City, MN

Chisago City is the first city you arrive to on highway 8 in the Chisago Lakes area. Green Lake is within Chisago City. The city took its name from Chisago Lake and has a population around 5,000.




Lindstrom, MN

Is basically surrounded by water with lakes such as North and south Lindstrom and north and south Center Lake. Lindstrom received its name from the original settller named Daniel Lindstrom and has a population close the 5,000.




Center City, MN

Is the county seat for Chisago County. Center City is also, surrounded by water with city hall and county offices on a peninsula along North Center Lake. The population is just under 1,000.




Shafer City, MN

Shafer city has a population just over 1,000 and received its name from pioneer Jacob Shafer. Shafer lies in between Center city and Taylors Falls.




Taylors Falls, MN

Taylors Falls is located on the banks of the St Croix river on Highway 8. The city was named after a local politician Jesse Taylor and originally platted in 1851. Taylors Falls is located across the river from St Croix Falls in Wisconsin and has a population around 1,000.
Get a free home estimate for any property you own in Chisago County and the surrounding areas.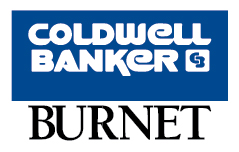 Top 1% Locally & Nationally
(612) 735-0553
Cheryl Kempenich's Qualifications:
Over 30 Years of Real Estate Experience
Achievement Awards:

• Coldwell Banker Burnet President's Club
• International President's Premier
• International President's Elite
• 100% Club
• 15 Years of Service with Coldwell Banker Burnet (since 1999)
• NRT Top 5 Teams in the USA (Coldwell Banker Burnet's parent company - 43,000 agents)
• America's Best Real Estate Agents
• Top 25 Listing Agents
• Top 25 Selling Agents
• $5,000,000 in sales in one month
• 135 Personal Sales in 1 Year
• MSP Magazine Super-Agent
Other Real Estate/Community Activities:
• Licensed in Minnesota & Wisconsin
• Mentor & Train New Realtors
• Featured speaker at real estate conference
• Host & Producer of Real Talk Twin Cities, 24 local radio shows offering Local, Expert, Advice on all things real estate.
• "Ask the Realtor" weekly columnist for the Chisago County Press
• Featured Realtor in the Star Tribune, Pioneer Press, Minnesota Traveler TV Show, & client's homes featured on HG TV & The Week Magazine
• Member of the Chamber of Commerce
• Treasurer for the Green Lake Association
• Owner of Lindstrom Office Center, land in Chisago City, and lake home on Green Lake
Cheryl mentors and trains new agents and has managed a team for 15 years She has been trusted to represent banks, builders, attorneys, developers, investment groups, and association managers to sell their properties. Her extensive expertise in upper bracket homes, lakeshore, condominiums, townhomes, investment properties, new construction, land, and foreclosures helps her sellers and buyers maximize their investment.
Cheryl was first licensed to sell real estate in 1984 and spent 15 years building and remodeling custom homes in the Twin Cities area with her husband Randy. She became an interior designer and certified in kitchen and bath design. Cheryl has managed investment property for over 20 years.
Cheryl has helped 100's of seniors down-size and is a condo/townhome expert. Before moving to the Chisago Lakes Area, she lived in the Twin Cities and still works the entire metro area.
Cheryl is also the lead agent for the Local Agent Team, a group of highly proficient agents covering the entire Twin Cities area. Local Agent Team has an exclusive marketing partnership with Kemteck, Inc. owned by Cheryl's husband Randy. They own hundreds of local websites which attracts more buyers to their listings. Cheryl and her team offer the best marketing guaranteed and they are committed to bringing local, expert, advice to help their clients make informed real estate decisions.
I will always be available for personal service by phone or email, so feel free to call or text 612-735-0553 or email me with questions any time!
Get Your Free Professional Consultation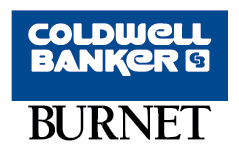 24 Local Offices with 2500 sales associates

Part of NRT the Nation's Largest real estate company in the nation with 44,000 sales associations and 727 offices. NRT is involved in 25% off all real estate transactions in the US.
The Minneapolis Lakes Office is the #1 Office in the US
The Average Sale Price of Coldwell Banker listings is 21% higher than the closest competitor
Coldwell Banker Burnet dominates the upper bracket market
Star Marketing Program encompassing powerful technological tool
In 2015, REAL Trends ranked NRT as the #1 Residential Real Estate Brokerage Company for an unprecedented 18th consecutive year. It's an honor we've achieved by focusing on exceptional customer service and consistently putting our clients' evolving real estate needs first.
Coldwell Banker® was founded in 1906 when Colbert Coldwell, a young real estate sales associate, observed families trying to piece their lives together following the disastrous San Francisco earthquake.
© 2016 Kemteck, Inc. All Rights Reserved.